Fireproof Filing Cabinet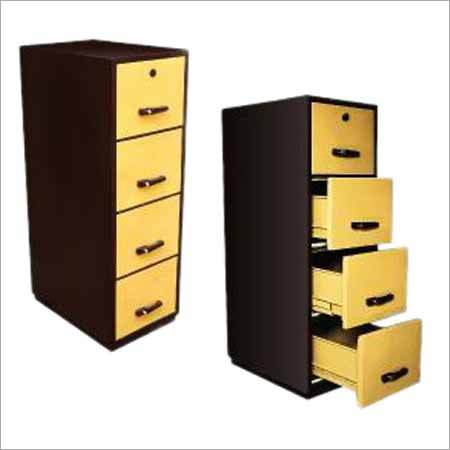 Fireproof Filing Cabinet
Product Description
We take immense pride in introducing ourselves as a quality conscious manufacturer and supplier of premium quality Fireproof Filing Cabinet. This steel fabricated Fireproof Filing Cabinet is notable for its double walled construction. The gap between its two walls has been filled with fire proof infill compound. The special design of its groove and tongue helps to prevent free flow of gas and heat. The four drawers of this furniture are equipped with telescopic channels that are useful for their trouble free opening and closing purpose.

Features
The latest mechanism of its central locking system enables one to unlock one or more drawers even when the main lock is used.
The square shaped four drawers of this filing cabinet are equipped with handle.
The unique sealing properties of its intumescent fire seal protects stored items against high temperature.
This item can be obtained with mechanical combination lock or electrical lock as per customers' requirements.