Double Decker Depository Safe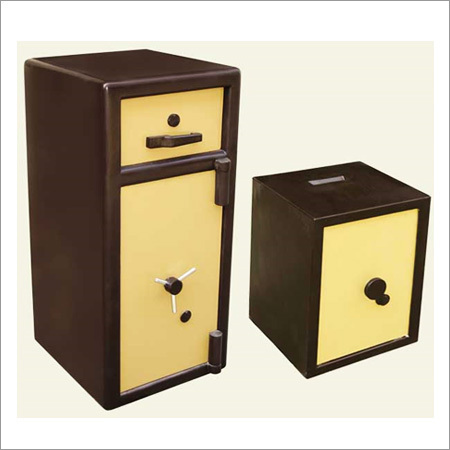 Double Decker Depository Safe
Product Description
We are counted among the most trusted and renowned manufacturer and supplier of Double Decker Depository Safe in the competitive market. Specially designed to fulfill the security needs of businesses, these safes are manufactured by employing ultra modern technologies. Available in various designs like 3 stage depository, 2 stage depository and rear depositary, these are offered to our customers on time. Before final delivery, this Double Decker Depository Safe is properly inspected on different quality parameters by our quality controllers.

Features:
Flexible design
Strongly built
Provide immense security

Depository Safes
Different types of Safeage Depository Safes are available to segregate the cash collecting person and efficiently conduct the entire process of cash management. To meet the specific needs of every organization, our safes are designed flexibly but the mechanism of these system remains the same toseparate and divide the cash handling people.

Availability of these safes are in various designs such as 2 stage depository, 3 stage depository, rear depositary. These are generally used anywhere for the cash collection in varied shifts in locations such as departmental stores, petrol pumps, toll booths, bars, temples, wherever the management of cash is done separately from the cash collection.

Drawer Type Depository Safes: An open drawer is provided on these safes which when closes drops the cash inside the safe fitted below. Access of this safe is only with the manager of the entire cash storage.

Slot Type Depository Safe: A post box type slit is made in the structure of the safe to post cash. Cash manager maintains the keys. Rotor Type Depository Safe is a variation to the design of the slot type safe wherein cash passes through the post like slit of the box and falls into the Rotor which is turned in order to drop the cash inside the safe.