Computer Data Cabinets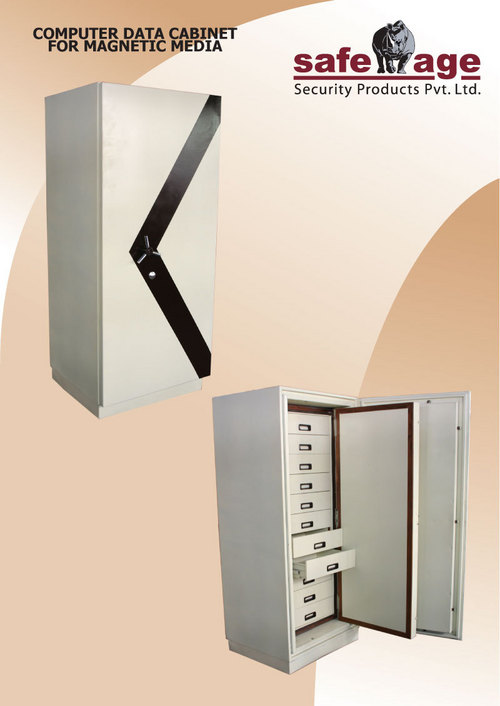 Computer Data Cabinets
Product Description
Computer Data Cabinets

Safeage data safe computer data cabinet
The safeage data safe is engineered to protect magnetic media from the ravages of fie. The unit consist of 2 cabinet one inside the other with a minute gap all around. The outer cabinet is a double wall cabinet with high grade thermal insulator sandwiched between the inner and outer walls to withstand extreme temperature up to 900oC keeping internal temperature within 177oC ie. The critical temperature for paper. The inner cabinet uses bone dry low grade thermal insulation to being the temperature down from the external 170oC to below 60oC.
Options: Cabinet can be fitted with drawers or shelves or A combination as per users needs.
Bone dry, low grade thermal insulation is used by inner cabinet to bring down the external temperature of 170oC to below 60oC. Some of its key features are

High class locking
Ample storage capacity
Attractive finishes and styling.
We provide Computer Data Cabinet with following two options

Cabinet can be fitted with Drawers or Shelves,
A Combination as per users needs.
Technical Specifications

| | |
| --- | --- |
| Design Type | Customzied |
| Material | SPCC quality cold rolled steel |
| Tempered glass | Thickness:5mm |
| Range can withstand temperature | Up to 9000C |
| Internal temperature | 1770C |
| External temperature | 1700C to below 600C |
| Door Type | Right Door Style |